School-Age Children Oral Health
Dental cares is one of the most common reasons for absences in school-aged children. More than half of California children will already have or had dental decay in Kindergarten.
Untreated decay interferes with learning, talking, and sleeping. It is very important that the Kindergarten Oral Health Assessment (AB#1433), takes place at your school, so the public health dental hygienist can obtain data for the state, then a decay rate can be established for San Benito County. If a child has a dentist, this does not take the place of the assessment at school. The data is sent to the state data base and disparities can be identified and monies can be allotted to our county to help fund, brushing programs, education, and supply tooth brushing kits for children. Brushing programs can be given at school which will help reduce chronic absenteeism, decrease decay, and improve school learning.
Brushing daily and flossing daily are very important at this age, help from caregivers is still recommended if the child hasn't tied his own shoes or up to age 8 years old.
Child not enthusiastic about brushing? Here are some tips:
Brushing in the shower or bathtub
Use a downloadable app from a phone and have your child brush along with the movie:
Elmo's Brushy Brush Song
Colgate's Tooth Hero Video
Disney Magic Timer
Brush DJ
Brusheez Little Monsters
Molar sealants and Fluoride Varnish are both preventive measures that benefit your school-aged
child.
Fluoride varnish here in San Benito County can be applied 2 times at a dentist office and 3 times in a
public health setting. Children here in San Benito County can get fluoride varnish 5 times a year or
every 3 months safely.
Molar sealants can also prevent cavities on the chewing surfaces of the teeth and can prevent
cavities for many years.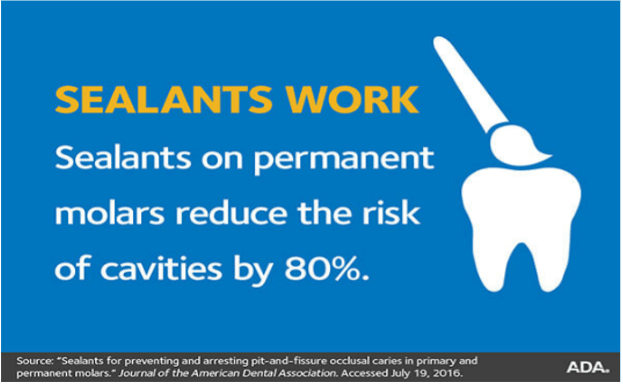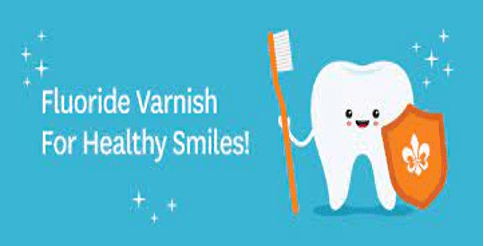 Molar sealants and fluoride varnish give long term protection for our teeth.