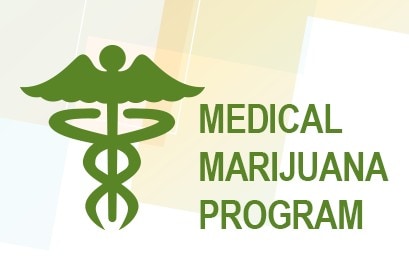 Medical Marijuana
Identification Card Program
Background:
The Medical Marijuana Identification Card Program (MMICP) was established by the State of California following the passage of SB 420. MMICP requires counties to administer a voluntary card registration program that identifies medical marijuana patients. Patients can use the identification card as evidence that they have received a recommendation from their physician to use marijuana for medicinal purposes.
The card can assist law enforcement officials in determining whether individuals using marijuana meet the requirements of the Compassionate Use Act, which states that with the recommendation of a physician, a seriously ill patient may obtain and use marijuana for personal medical purposes. State cards MUST be renewed annually.
Program Eligibility:
San Benito County is the local agent for the California Department of Public Health (CDPH); in order to be eligible for California's Medical Marijuana Identification Card Program administered by the County of San Benito, a person must:
Be a legal resident of San Benito County.

Be 18 years or older, or if under 18, provide documentation proving that the minor is emancipated or approval by the minor's parent or legal guardian.

Have a serious medical condition, including AIDS, anorexia, arthritis, cachexia, cancer, chronic pain, glaucoma, migraine, persistent muscle spasm, seizures, or severe nausea. Eligible persons may have a chronic or persistent medical symptom that either substantially limits their ability to conduct one or more major life activities as defined by the Americans with Disabilities Act of 1990, or if not alleviated, a condition that may cause serious harm to the person's safety, physical, or mental health.

Possess a verifiable recommendation from a licensed physician indicating that medical marijuana is appropriate for your condition, or

Be a caregiver whose patient meets the above four conditions.
Application Process:
For San Benito County residents, you must apply for the Medical Marijuana Identification Card in person and provide all of the following:
Recommendation from your physician stating that you have a serious medical condition, and that medical use of marijuana would be appropriate.

NO COPIES PLEASE – ORIGINALS ONLY

Present a current government-issued photo ID (CA. ID or CA. Driver's License, U.S. Passport or Veteran's Administration Card, etc.).

Complete a Consent for the Release of Confidential Information  Consent for Release Form

Provide verification of San Benito County residence with a recent utility bill that includes a valid San Benito County address.

Application Fee: $67.00. Applicants who are Medi-Cal eligible

will receive 50% reduction with a total fee of $33.50. Only CASH will be accepted for fee payment. Application fees are not refundable.
Once the application is completed, a digital photo of the applicant will be taken, and the physician's office will be contacted to verify the medical condition information provided. When all your information is verified, your digital photo and required information will be electronically submitted to CDPH. Within five (5) business-days from the approval date, a state-issued Medical Marijuana Identification Card will be made available to the applicant. The applicant will be notified that the MMIC has been received; and needs to return (appointment only) to the San Benito County Health Department to assume custody of his/her MMIC.  
Appointment Information:
Please contact San Benito County Public Health to make your appointment at:
351 Tres Pinos Road, Suite A-202, Hollister, CA  95023
(831) 637-5367
Monday through Friday 8:00am-5:00pm.
Additional Questions?
Additional links: