Public Authority for In-Home Support Services
(IHSS)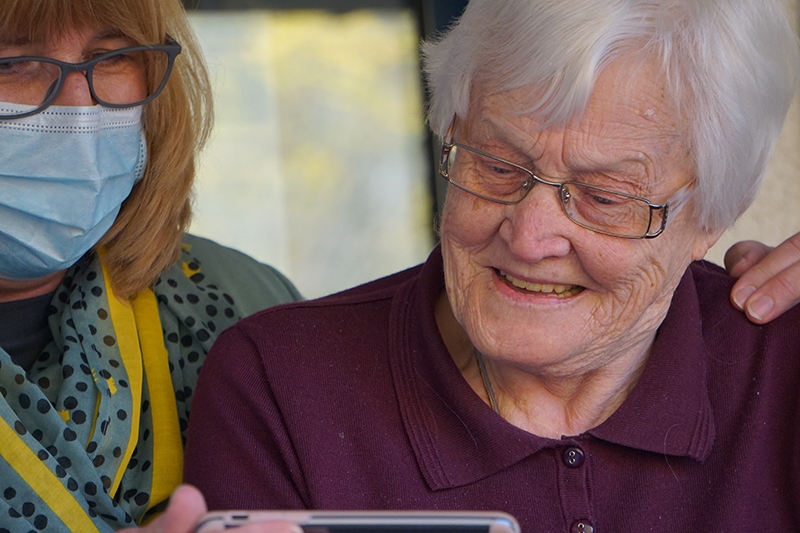 Maintain a Registry of screened, diverse and available providers
Learn more about our Registry for providers
Learn more about our Registry for consumers
Provide lists of available providers to IHSS consumers
Assist consumers in their role of supervising home care providers
Assist with communication issues between consumers and providers
Information and referral
Serve participants who are high users of multiple healthcare systems and reduce costly hospitalizations and visits to the emergency department by assisting them with services and supports necessary to break down the barriers and challenges that prevent them from being successful in managing their illnesses or stabilizing their lives
In-Home Support Services (IHSS) Program
The IHSS Program will help pay for services provided to you so that you can remain safely in your own home. To be eligible, you must be over 65 years of age, or disabled, or blind. Disabled children are also potentially eligible for IHSS. IHSS is considered an alternative to out-of-home care, such as nursing homes or board and care facilities.
The types of services which can be authorized through IHSS are housecleaning, meal preparation, laundry, grocery shopping, personal care services (such as bowel and bladder care, bathing, grooming and paramedical services), accompaniment to medical appointments, and protective supervision for the mentally impaired.
Eligibility Criteria for all IHSS Applicants and Recipients
You must physically reside in the United States.
You must also be a California resident.
You must have a Medi-Cal eligibility determination.
You must live at home or an abode of your own choosing (acute care hospital, long-term care facilities, and licensed community care facilities are not considered "own home").
You must submit a completed Health Care Certification form.
To apply for IHSS, call us at 831-634-0784 between 8am and 5pm, Monday through Friday and provide the following information:
Name, gender, address, telephone number, date of birth, social security number, Medi-Cal number, ethnicity, and language spoken; spouse's name, social security number, and date of birth; guardian or contact's name, relationship, and telephone.
Information related to housing and income, if known; medical problems or diagnoses, including name of medical doctor, address and telephone number; and client's level of mobility or function (e.g., walks alone or bedbound).
Information about supportive resources currently being used, if known (e.g., Home Health Agency, Meals-on-Wheels, etc.).
A county social worker will interview you at your home to determine your eligibility and need for IHSS. Based on your ability to safely perform certain tasks for yourself, the social worker will assess the types of services you need and the number of hours the county will authorize for each of these services. This assessment will include information given by you and, if appropriate, by your family, friends, physician or other licensed health care professional.
A completed Health Care Certification (SOC 873) must be received by the county prior to authorization of services.
You will be notified if IHSS has been approved or denied. If denied, you will be notified of the reason for the denial. If approved, you will be notified of the services and the number of hours per month which have been authorized for you.
If you are approved for IHSS, you must hire someone (your individual provider) to perform the authorized services. You are considered your provider's employer and, therefore, it is your responsibility to hire, train, supervise, and fire this individual.
If your county has contracted IHSS providers, you may choose to have services provided by the contractor.
If your county has homemaker employees, you may receive services from a county homemaker.
San Benito County – Health & Human Services Agency
Adult Protective Services
In-Home Supportive Services (IHSS)
Public Authority for IHSS
1111 San Felipe Rd., Suite 205
Office Hours: M-F 8AM – 5PM
Office: 831.636.4190 – Fax: 831.637.5510
As part of being an IHSS provider, you are automatically represented by SEIU Local 2015 for wages, benefits and certain terms of employment. Visit SEIU2015.org for resources available to all IHSS caregivers.
You are also eligible to join the SEIU Local 2015 as a union member. For information regarding SEIU 2015 membership visit https://www.seiu2015.org/join/full-member-seiu-2015/?referral=county or call the Member Action Center at 855-810-2015.
Learn more at: bit.ly/seiu2015PowerVideo"