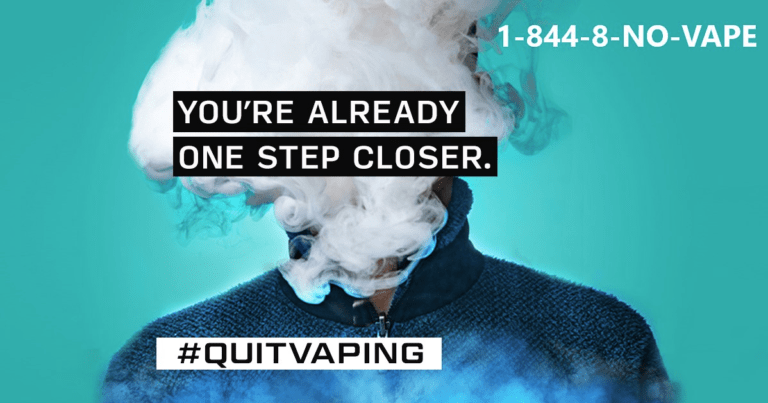 SBC Tobacco Education Program
New Campaign Targets Tobacco Industry's Deceptive Marketing to Youth
The San Benito County Tobacco Education Program is a part of the Public Health Services Branch's prevention team. The program is funded by the California Tobacco Tax Initiative, Prop 99, with program oversight provided by the California Tobacco Control Program. The overall goal of the program is to reduce involuntary exposure to second hand smoke and to educate the public on the dangers of tobacco use.
The program obtains its local objectives from the Tobacco Education Coalition members and then studies and surveys local tobacco trends to assist in local policy development. Current objectives include:
adopting and implementing a storefront window advertising regulatory policy limiting the coverage of all advertising and signage (including tobacco, alcohol, food, and beverage) to no more than 15% of window space,
implementing tobacco retailer licensing (TRL) policy to include a prohibition on the sale of flavored other tobacco products (OTP) and/or electronic nicotine delivery device (ENDD) products, and
establishing a youth coalition to conduct tobacco prevention and education activities in San Benito County.

Protecting the Health and Wellbeing of Our Community
San Benito County has adopted numerous smoke free/tobacco free policies including, smoke-free parks, the City of Hollister businesses, smoke-free restaurants and bars, smoke-free licensed family child care facilities and smoke-free migrant housing centers. The smoking rate in San Benito County has seen a decline in the number of people smoking and instead choosing to maintain a healthy lifestyle.
Youth Tobacco Coalition
The Youth Tobacco Coalition is a youth based group of the Tobacco Education Program. The goal of the Youth Tobacco Coalition is to engage youth in tobacco prevention, education, outreach, and policy change to bring a healthier community in the fight against smoking in San Benito County.
Highlights of the Youth Tobacco Coalition
In honor of Kick Butts Day, members of the Youth Tobacco Coalition conducted a tobacco waste clean-up in downtown Hollister. Youth collected over 2,010 cigarette butts in just one hour. Kick Butts Day is a national day of activism that empowers youth to stand out, speak up, and seize control against Big Tobacco.
Youth advocacy efforts were key in the passing of a policy that prohibits the sale of tobacco in pharmacies. They helped conduct surveys, held signs of support, and attended and presented at city council meetings.
How to Join
If you have a passion or interest in reducing tobacco use in San Benito County and you are between the ages of 14-19, come and join us! We meet once a month, usually every Tuesday at 3:30. We provide food, drinks, and transportation. If you would like to join, please call the San Benito County Public Health Services – Tobacco Education Program at (831) 637-5367. 
Wellness Coalition of San Benito County
The Tobacco Education Program Wellness Coalition, formerly known as the Adult Tobacco Coalition, is a group composed of individuals from professional, non-profit, and community organizations. This coalition comes together to help reduce tobacco use in San Benito County. The mission of this coalition is to reduce tobacco use, exposure, and economic dependency in our county. This is met through community events, education, and passing local policies.
Community members can become part of the coalition by attending meetings. The Coalition is open to anyone interested in issues relating to reducing tobacco use in San Benito County.
Thinking of Quitting?
California has established a free telephone helpline service, which is available in multiple languages and specific to your age group, to help you quit your tobacco addiction. The telephone helpline service has assisted smokers in quitting since 1992. Every month, thousands of Californians call and receive help. When you call the toll-free number, a friendly staff person will offer a choice of services: self-help materials, a referral list of other programs, and one-on-one counseling over the phone. In a research study, those who received telephone counseling were twice as likely to quit smoking than those who tried to quit on their own. The California Smokers' Helpline is committed to serving California's diverse population.
Teen smokers: 1-800-662-8887
Adult smokers: 1-800-NO-BUTTS
Chewers: 1-800-844-CHEW
Español: 1-800-45-NO-FUME (1-800-456-6386)
TDD/TTY Hearing Impaired:  1-800-933-4TDD (1-800-933-4833)
Contact our office to learn more about Tobacco Related information at:
San Benito County Tobacco Education Program
351 Tres Pinos Road, Suite A-202
Hollister, CA 95023
Phone: (831) 634-5367
Fax: (831) 637-9073
M-F 8 am to 5 pm