Immunizations are a critical piece of every child's healthcare picture. Ideally, a child's primary healthcare provider should give vaccines in the context of each child's individual health situation. We strongly encourage parents to discuss their child's immunization needs with the child's primary healthcare provider.
Public Health Services offers a variety of immunization services at its 351 Tres Pinos Road, Suite A-202 location. Chief among these services is our pediatric immunization clinic, which is held every Tuesday from 8:30 a.m. to 4:00 p.m., by appointment only. (During the summer months, we increase the frequency of our immunization clinics. Please call our office for information.) We offer all 14 of the standard childhood vaccines recommended by the Centers for Disease Control and Prevention (CDC).
Public Health Services participates in the Vaccines for Children (VFC) program, a Federal entitlement program. We can only administer vaccines to children who are 18 years of age and younger and who meet these requirements: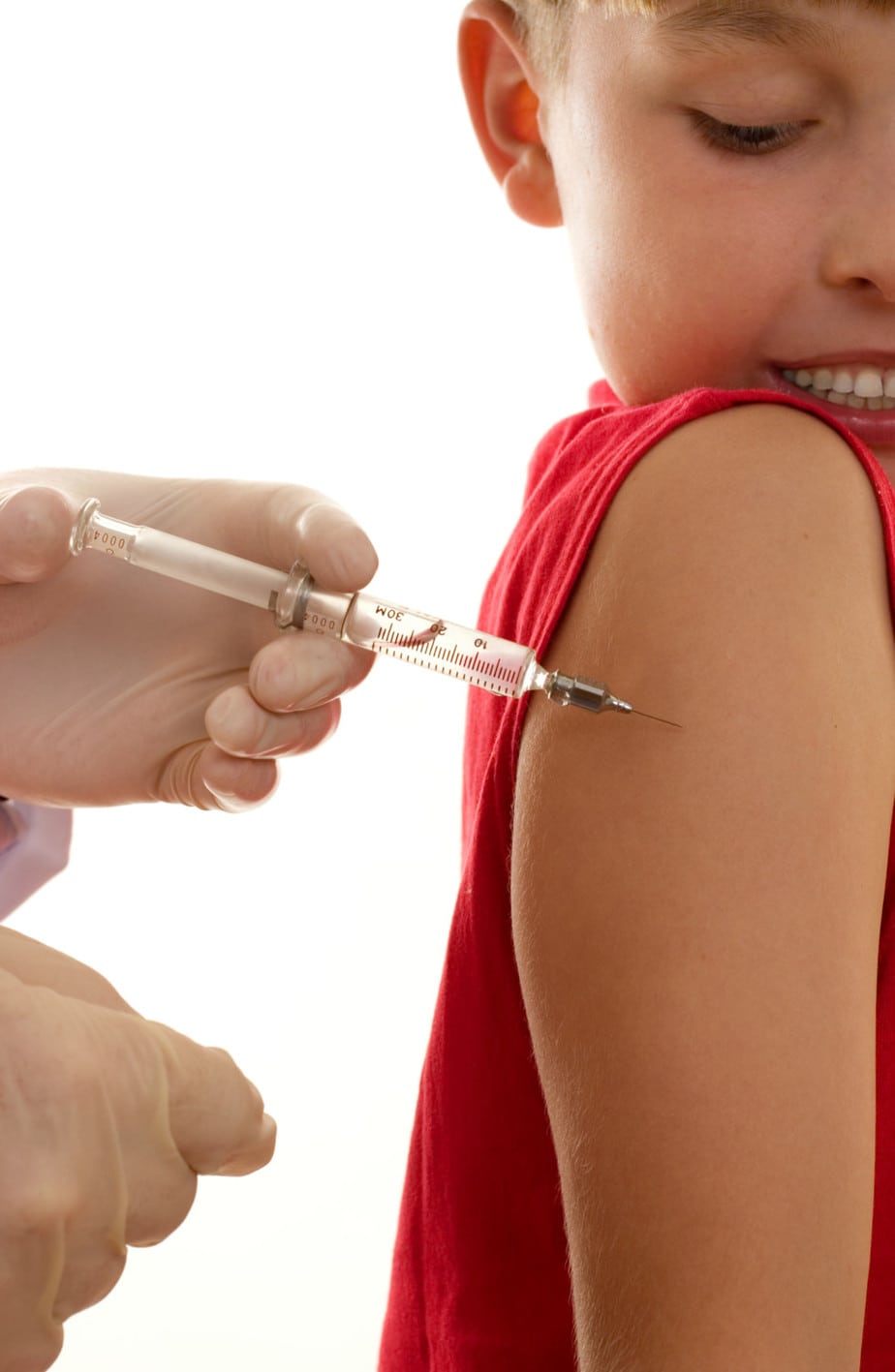 Are uninsured OR
Are on Medi-Cal or have Medi-Cal Anthem/Blue Cross insurance OR
Are American Indians or Alaska Natives
If your child meets these requirements, and you are unable to arrange for immunizations through your child's primary healthcare provider, you are welcome to make an immunization appointment by calling our office at 831-637-5367.
Please arrive 10 minutes before your scheduled appointment time to fill out paperwork.
When you come to your immunization appointment, please bring your child's most recent immunization record (California "Yellow Card," out-of-state record, or foreign immunization record).
If you are not the child's parent or guardian, you must also bring a note from the child's parent or guardian giving you permission to obtain immunizations for the child. Here is an example of an acceptable note:
Permission to obtain immunizations
January 8, 2020
I, John Smith, the father of Ann Smith, give permission to Emily Jones to obtain immunizations for my daughter.
John Smith
We offer a limited number of vaccines for adults who lack health insurance, or whose health insurance doesn't cover vaccines. Please call us to discuss your situation.
Like many other local clinics and private healthcare providers, Public Health Services uses the California Immunization Registry (CAIR) to keep track of immunizations. CAIR helps us give the right vaccine at the right time. After administering vaccines, we will give you an updated Yellow Card for your personal records.
Each fall, at the beginning of the flu season, we offer a free flu vaccination clinic in downtown Hollister. Watch local media for information on this important community event.
We also offer the following immunization-related services:
General information for parents on the CDC-recommended pediatric immunization schedule
Guidance for adults on the CDC-recommended adult immunization schedule
Advice for school administrators and health clerks on immunizations required for entry into child care, Kindergarten, and seventh-grade
Assistance to daycare and elementary school staff for their annual fall immunization reports
Presentations to community groups on all aspects of immunization
Consultation with local healthcare providers on immunization questions
General information on travel-related immunizations, based on CDC recommendations
Please feel free to call us at 831-637-5367 with any questions on immunizations—we are happy to help you!