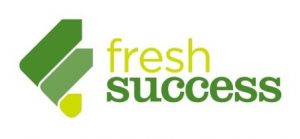 Fresh Success is a program serving Gavilan Community College:
Students receiving or eligible to receive CalFresh (SNAP) benefits,
Students living in San Benito County and timed out of CalWORKs,
Students that are low income,
Students that are Former Foster Youth, and/or
Students that meet one of the populations identified in the Gavilan College Equity Plan.
Services to eligible students may include:
Textbook vouchers
Up to $100/month in transportation assistance
Up to $250 in PG&E assistance
Academic counseling
Parking Permits
Rental assistance for up to one month's rent
Job readiness assistance
Student support workshops
Minimum eligibility requirements include:
Live in San Benito County
Are receiving or are eligible to receive CalFresh benefits – Apply for CalFresh Benefits here
Are enrolled or planning to enroll at Gavilan College in approved courses.
Meet with Fresh Success staff for a full assessment to determine eligibility.
Download the fact sheet or watch an informational video below:
Fresh Success | Program Overview from Foundation Communications on Vimeo.