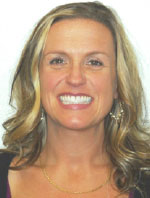 Tracey Belton
Tracey Belton brings 23 years of Health and Human Services experience to the organization.  In building her public service career, Ms. Belton has worked in several areas of discipline, including Public Assistance Administration, Child Welfare Services and Adult Protective Services.  Ms Belton has a strong devotion to helping members of the community, and has a sincere passion to serve the young and old.
Ms. Belton is also actively involved with additional County Committees, Boards and Professional Teams.  She actively participates on the San Benito County Homeless Committee, the School Attendance Review Board (SARB), the Domestic Violence Committee, the Sexual Assault Review Team (SART), the Community Corrections Partnership (CCP), and is also a Forensic Interviewer for the Child Abuse Response Team (CART).  Ms. Belton also strives to build upon her professional and career development with participating in continuing management and leadership courses.
Ms. Belton is committed to advancing the community's knowledge and understanding of the available public assistance programs, as well as the impacts of poverty on children and families.