Mission
It is the Mission of San Benito County Health & Human Services to promote personal responsibility, independence and self-sufficiency of individuals and families through a responsive and accessible system that acknowledges the dignity of all individuals we serve and will provide them services with respect and compassion.
Core Values
CARING
Open minded, problem solving, consideration, listening without judgement, attentiveness, responsiveness compassion.
OPTIMISM
Flexibility, patience, encouragement, hop, perseverance, positive outlook, humor.
RESPECT
Dignity, fairness, courtesy, kindness, compassion, integrity, loyalty, trust, honor ones diversity, equality, appreciation, self- respect.
EFFICIENCY
Dependable, integrity, trust, conscientious, commitment, teamwork.
To Strive for excellence in meeting the changing needs of our community.
To provide effective community collaboration for services that support, assist, educate, and protect individuals, families, and children.
To continue to pursue professional growth and development which will best serve the people of San Benito County.
To continue our commitment to treat all people with respect, dignity, and courtesy.
Tracey Belton
Agency Director, Health and Human Services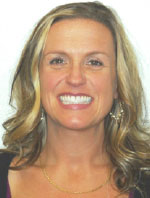 Tracey Belton brings 23 years of Health and Human Services experience to the organization.  In building her public service career, Ms. Belton has worked in several areas of discipline, including Public Assistance Administration, Child Welfare Services and Adult Protective Services.  Ms Belton has a strong devotion to helping members of the community, and has a sincere passion to serve the young and old.
Please feel free to let us know how we are doing at HHSAfeedback@cosb.us.
 Deputy Directors
The Fiscal Unit is responsible for tracking revenue, processing payables and monitoring of all HHSA budget units. Monitoring also includes department contacts, grants, and grant recipients. Claims against State and Federal program allocations for cost reimbursement are also completed by this unit. [Read More…]
Identifies training needs and resources to meet those needs
Plans, creates and conducts in-house trainings
Creates training plans and calendars
Coordinates trainings with vendors and outside agency partners
Provides completion and compliance tracking and reports for all employees
AB 1825 and OSHA Compliance